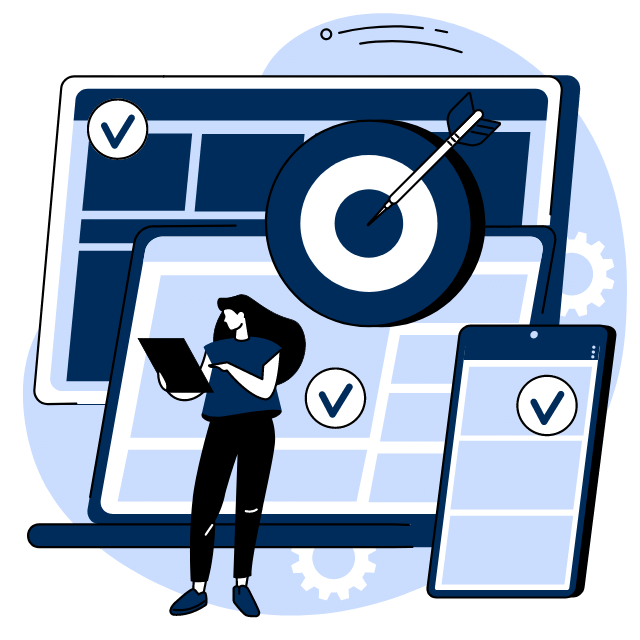 Revolutionize Your Email Marketing!
Engage Your Audience with Personalized Campaigns and Strategic List Building
Engage Your Audience with Personalized Campaigns and Strategic List Building
Transform Your Outbound Email Marketing Today, Drive Customer Engagement and Growth Tomorrow
Is your small business struggling to make a lasting impact with email marketing? Our outbound email marketing services, focused on personalization and list building, are designed to help you connect with your audience, nurture leads, and drive conversions.
Our team of email marketing experts will work closely with you to develop and execute a customized email strategy that focuses on personalization and strategic list building. We specialize in crafting engaging content, audience segmentation, automation, and comprehensive analytics to ensure your small business maximizes the potential of email marketing.
Unlock the Power of Personalized Email Marketing: Accelerate Your Small Business Growth with Our Proven 5-Step Process
Step 1: Define Your Goals and Target Audience
We begin by collaborating with you to outline clear objectives for your email marketing campaign, tailored to your unique business goals. Next, we identify your target audience and create detailed buyer personas, ensuring that our campaigns are designed to resonate with the right people.
Step 2: Develop a Strategic List Building Plan
Our team will create a customized plan for growing your email list with high-quality, engaged contacts. In addition to our pre built comprehensive lists, we offer valuable lead magnets to hosting webinars, we'll implement tactics that attract potential subscribers and maintain a healthy, engaged email list.
Step 3: Craft Personalized, Engaging Email Content
We'll develop compelling email content that speaks directly to your target audience by leveraging personalization techniques such as addressing recipients by name or tailoring content based on their preferences. Our focus on dynamic content and segmentation ensures that your messages are relevant and engaging for each recipient.
Step 4: Set Up Automation and Multi-Channel Integration
By leveraging email marketing automation tools, we'll send personalized messages at the right time to maximize engagement. If desired, we can also integrate your email marketing with other marketing channels like social media, SMS, or chatbots, to create a seamless customer journey and amplify the impact of your campaigns.
Step 5: Analyze, Test, and Optimize
Our team will continuously track key performance indicators (KPIs) like open rates, click-through rates, and conversion rates to measure the success of your email campaigns. We'll conduct regular A/B testing and use insights from analytics to optimize your email marketing strategy and drive better results.
Email Marketing Packages Start At $449 Per Month
With our comprehensive 5-step process, your small business will benefit from outbound email marketing campaigns that focus on personalization, list building, and multi-channel integration. Contact us today for a free consultation, and let's embark on the journey to email marketing success for your small business.
Not ready to make it official?
Take Us For A Test Drive!
Get Your Free Website Review or SEO Audit Today!
Simply provide your email, and a team member will reach out to get all the details.
Simply provide your email, and a team member will reach out to get all the details.
We'll never sell or share this information. Promise.