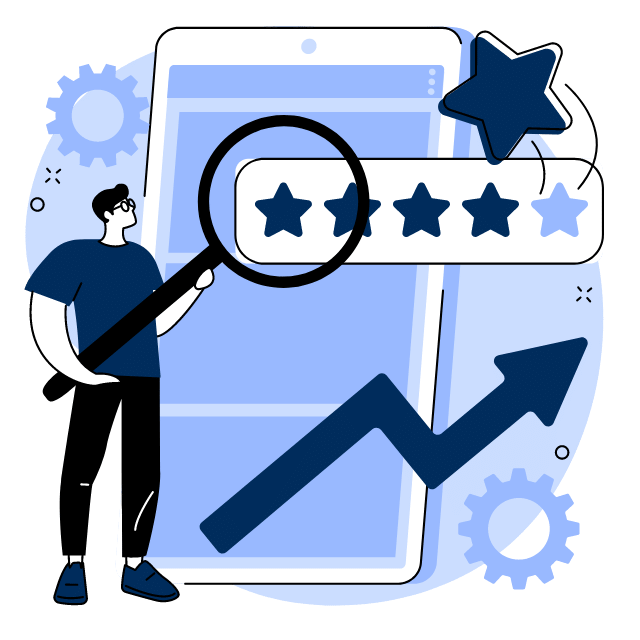 Unlock Your Online Potential!
Boost Your Search Rankings and Drive Organic Growth with Expert SEO Services
Boost Your Search Rankings and Drive Organic Growth with Expert SEO Services
Transform Your SEO Today, Experience Unstoppable Online Growth Tomorrow
Is your small business struggling to rank on search engines and attract the right organic traffic? Our SEO (Search Engine Optimization) services are here to help you climb the search rankings and boost your online visibility, driving growth for your business.
Our team of SEO experts will work closely with you to develop and implement a customized SEO strategy that aligns with your unique business goals. We specialize in on-page and off-page optimization, keyword research, technical SEO, content creation, and more, to ensure your small business thrives in the competitive online landscape.
Elevate your search engine rankings and unlock the full potential of your online presence. Contact us today for a free consultation, and let's embark on the journey to unprecedented online growth for your small business.
Boost Your Online Visibility With Our Effective SEO Strategies
✅ Search engine optimization (SEO) 
Do you need help to get your website seen by potential customers? Are you tired of low traffic and poor conversion rates? You're not alone. Small businesses often face challenges when it comes to their online presence, but there is a solution: search engine optimization (SEO).
At Impakt Digital, we specialize in helping small businesses like yours achieve success online. Our expert team of SEO professionals has years of experience working with companies to improve their search engine rankings, drive more website traffic, and generate more leads and sales.
The benefits of SEO are clear. By optimizing your website for search engines, you can increase your online visibility and reach new customers who are actively searching for products or services like yours. With SEO, you can:
Improve your search engine rankings and get found by more potential customers.

Drive more traffic to your website and increase your online visibility.

Build your brand and establish credibility in your industry.

Generate more leads and sales by reaching customers who are ready to buy.
At Impakt Digital, we have a proven track record of success. We've helped numerous small businesses achieve their goals with our custom SEO strategies, ongoing monitoring and optimization, and regular reporting to track progress and adjust as needed. Here are just a few examples:
CPA Firm: Improved search engine rankings by 30% and saw a 25% increase in website traffic within the first three months.

OBGYN Group: Generated 50% more leads within six months of starting our SEO services.

Insurance Agency: Increased online visibility by 40% and saw a significant increase in brand recognition within the first year
Tailored Solutions for Your Business
At Impakt Digital, we understand that every business is unique, and that's why we tailor our SEO strategies to meet the specific needs of your business and industry. Whether you're a small local business looking to get found by customers in your area, or an e-commerce retailer looking to drive more sales, we have the expertise and resources to help.
SEO Packages Start At $549 Per Month
Ready to take your business to the next level with our digital marketing services? Contact us today to get a personalized price estimate. We'll provide you with a customized marketing plan that includes SEO, content creation, social media management, email marketing, PPC advertising, and other techniques to help you generate leads, boost sales, and grow your business.
Not ready to make it official?
Take Us For A Test Drive!
Get Your Free Website Review or SEO Audit Today!
Simply provide your email, and a team member will reach out to get all the details.
Simply provide your email, and a team member will reach out to get all the details.
We'll never sell or share this information. Promise.