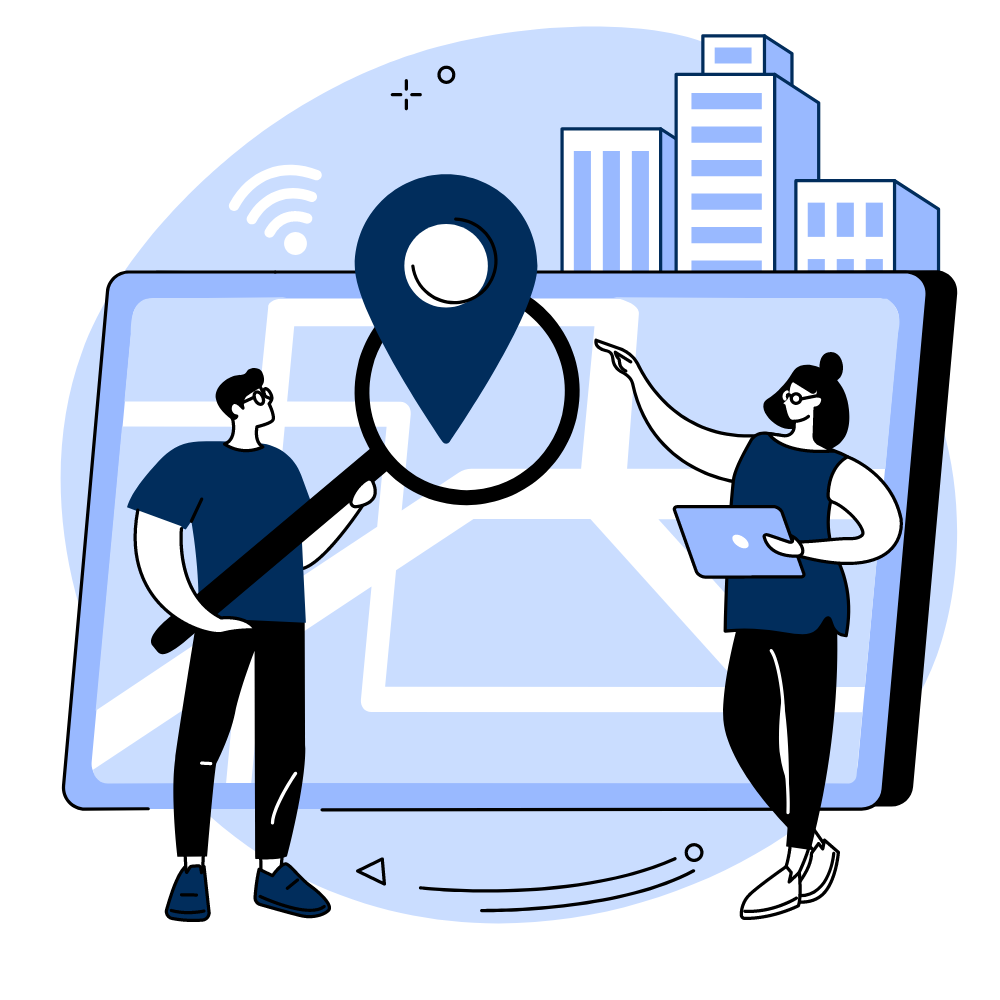 Get Results Today With Google My Business Marketing
Amplify Your Reach and Ignite Your Small Business Growth
We make, manage, and market websites for small businesses.
A well-optimized Google My Business (GMB) increases your online visibility, attracts more customers, and helps you stay ahead of the competition.
🚀 Skyrocket Your Local Visibility: Make your business stand out in local search results, driving more foot traffic and online leads with our expert GMB optimization techniques.
⭐️ Turn Customers into Raving Fans: Boost your online reputation with our proven review management strategies, transforming satisfied clients into your biggest advocates.
How We Do It
Our Proven 7-Step Process for Google My Business Success:
✅   GMB Listing Setup and Optimization:
We start with setting up and optimizing your listing, ensuring your information is accurate and up-to-date, and incorporating relevant keywords to maximize search visibility.
✅  Photo and Video Management:
We enhance your Google My Business listing's visual appeal by managing and optimizing high-quality images and videos showcasing your products, services, or location. By using proper filenames, titles, and captions with relevant keywords, we make your media more discoverable and engaging, while also monitoring user-uploaded content to maintain a consistent and appealing brand image.
✅  Google Review Management:
Our review management strategy focuses on encouraging satisfied customers to leave positive feedback while professionally addressing concerns or issues. Our automated approach not only boosts your online reputation but also helps identify areas for improvement, contributing to a better overall customer experience.
✅  Google Posts and Updates
We create and schedule regular, engaging Google Posts to promote your events, offers, or updates. We optimize them with relevant keywords and visuals to drive customer engagement and conversions while refining your content strategy based on performance analysis.
✅  Local Citations
In this step, we audit and clean up existing citations, ensuring consistent business information across the web, and submit your business to relevant local directories and niche websites.
✅ GMB Insights and Reporting
We regularly analyze your Google My Business Insights data to track your listing's performance and provide actionable reports highlighting key performance indicators, helping you make informed decisions for your business growth.
✅  Ongoing Support and Maintenance
We offer dedicated support to monitor and address any GMB listing issues, keeping you informed about new features, updates, or best practices, ensuring your listing remains optimized and competitive in the ever-evolving digital landscape.
Not ready to make it official?
Take Us For A Test Drive!
Get Your Free Website Review or SEO Audit Today!
Simply provide your email, and a team member will reach out to get all the details.
Simply provide your email, and a team member will reach out to get all the details.
We'll never sell or share this information. Promise.