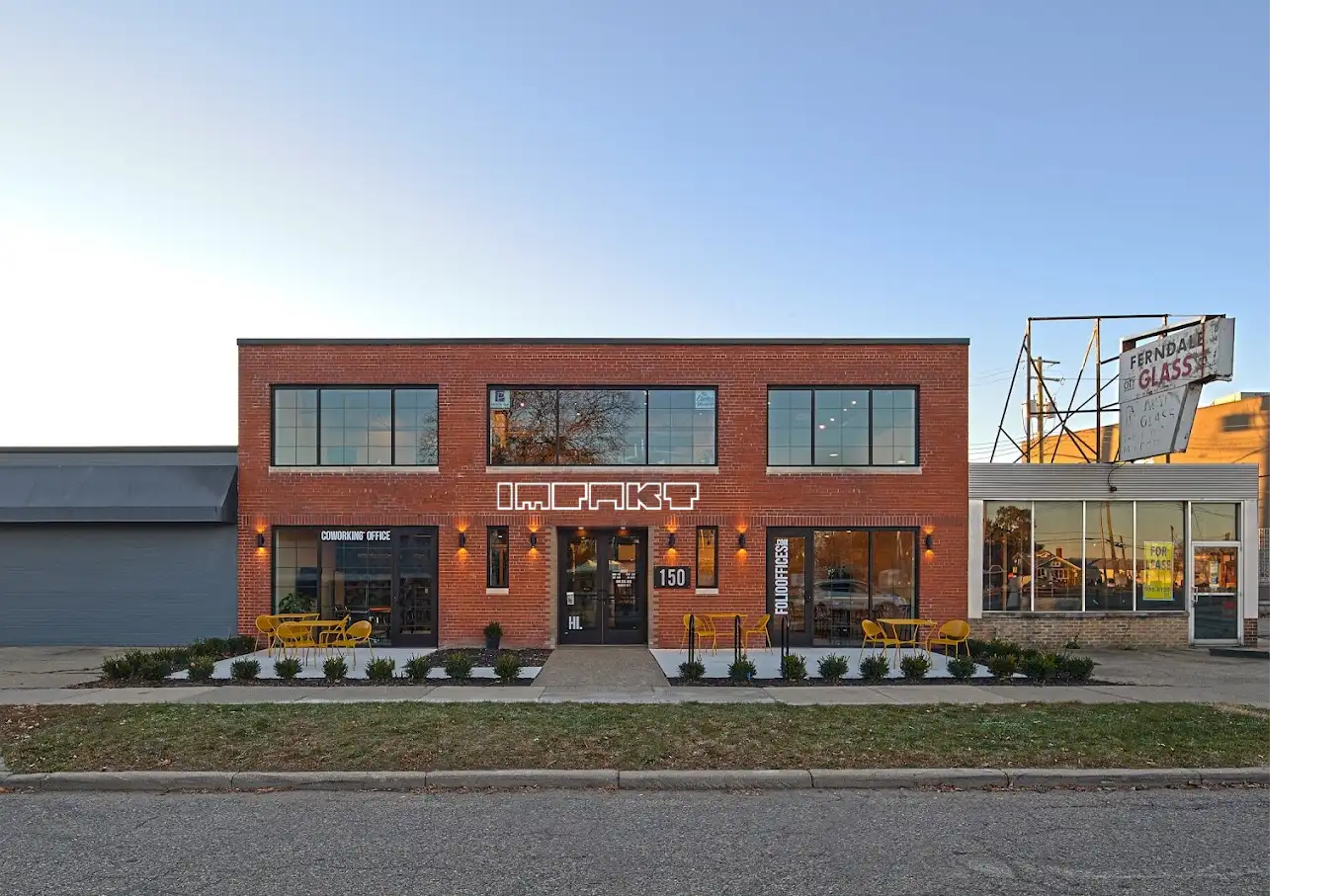 We landed in Ferndale.
We are excited to announce that Impakt Digital has moved to a new location in Ferndale, Michigan! Our new office space is located in the heart of the city, just a few blocks away from Woodward Avenue. We couldn't be happier to call Ferndale our new home.
Ferndale is a vibrant and diverse city with a lot to offer. It is located in Oakland County, Michigan, just north of Detroit. With around 20,000 people, Ferndale is a tight-knit community that values creativity, innovation, and inclusivity.
One thing that makes Ferndale unique is its thriving arts and culture scene. The city is home to several galleries, performance spaces, and cultural events throughout the year, including the Ferndale Blues Festival, the DIY Street Fair, and the Ferndale Pride Festival.
In addition to its arts and culture scene, Ferndale is also known for its diverse dining options. The city offers everything from casual diners to fine dining restaurants for every taste and budget. Our favorite spots include The Fly Trap, One-Eyed Betty's, and The Emory.
But perhaps the thing we love most about Ferndale is its commitment to sustainability and environmental stewardship. The city has implemented several programs and initiatives to reduce its carbon footprint and promote green living, including a bike share program, a community garden, and a city-wide recycling program.
We are thrilled to be a part of such a dynamic and forward-thinking community. Our new office space is the perfect place for us to continue to grow and innovate as a company, and we look forward to becoming even more involved in the community as we settle into our new home.
If you're ever in the area, stop by and say hello! We'd love to show you around and introduce you to all the fantastic things Ferndale offers.